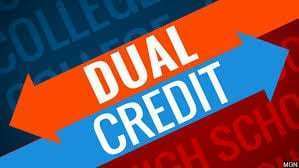 Are you taking a Dual Credit class this year?
Triopia CUSD 27
Saturday, July 20, 2019
Are you taking a dual-credit course this year? Click the links below for more information on your course(s)... the book and necessary supplies you need are included.
Students should be prepared on Day 1, as teachers will begin with instruction.
Dual Credit Calculus - Miss Lynn
Dual Credit College Algebra - Miss Lynn
Dual Credit Trigonometry - Miss Lynn
Dual Credit Composition - Ms. Sriner
Dual Credit US History - Mr. Doyle